highly efficient grinding wheels compliant with FEPA standards
super efficient grinding wheels for CNC devices
grinding wheels specially designed for grinders of such companies as: Vollmer, Walter, Schneeberger, Göckel and traditional ones
diamond and CBN tools based on the customer's documentation
diamond dressers for dressing corundum grinding wheels
diamond pastes
indenters for hardness measurement
top-quality diamond raw material
mineral oil for cooling in the grinding process
concentrate for cooling in the grinding process
professional assistance and technical advice
Diamentpol was established in 1990 in Katowice, the industrial center of South-Western Poland. Diamentpol was established towards the end of the 1980s. The company's founders, who specialised in materials science, were the first Poles to implement a unique method for the production of high-quality phenolic-resin-bonded diamond and CBN grinding wheels. Throughout years, thanks to the professionalism of our employees and innovative solutions, the company has achieved recognition by dominating the Polish market of services in the field of sharpening used tools for the woodworking and furniture industry.
New shapes and characteristics of our grinding wheels have been emerging gradually and are used widely in tool sharpening workshops not only in Poland but also abroad. Our range of products includes the well-known grinding wheels such as: CKE®, VB8®, SW® or profile grinding wheels 14F1,11V9,12V9.
Today we create a Company which allows us to combine tradition with the state of the art. We pride ourselves on the super-efficient grinding wheel recommended for the highly repeatable process of sharpening saws, which wheel we dubbed ATAK®, a cutting-edge tool ensuring great precision and effectiveness of the saw sharpening process.
At the moment, our customer base includes over 2,500 end-users both home and abroad. What confirms the high quality of our tools is their export to many states worldwide. Diamentpol has gained recognition abroad and taken part in many programmes aimed at developing the diamond sector in Poland. A US government programme deserves a special mention, which engaged the company managerial staff as regarded management. It is also worth noting that we have established a fruitful partnership with the world heavyweight in the diamond sector, namely Diamond Innovations. Thanks to the assistance of Diamond Innovations, we have introduced new tools based on natural diamonds used in the metal, bearing and machine construction industries.
Read More
Read Less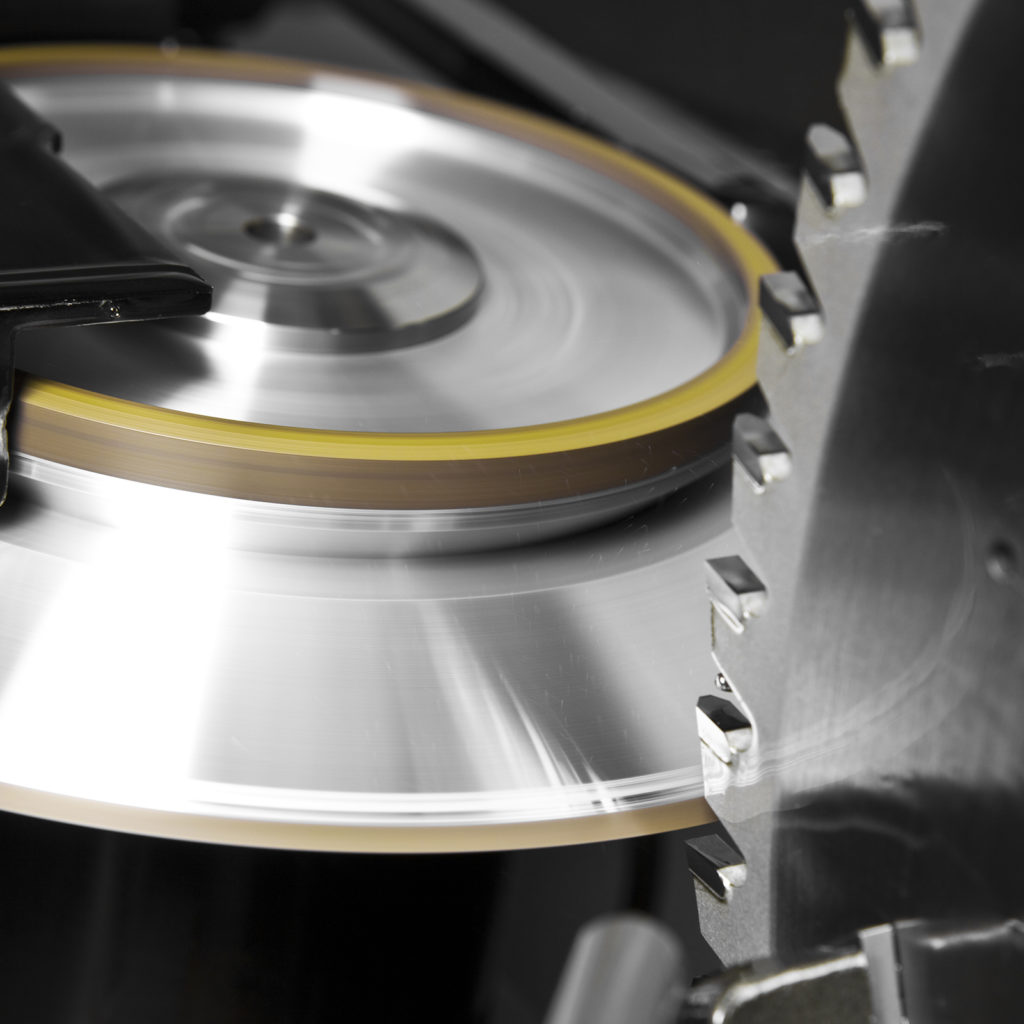 The mission of DIAMENTPOL is to manufacture abrasive tools according to the customer's expectations, his needs and requirements, simultaneously ensuring their high quality and reliability. We do the utmost for every tool to be optimally adjusted to the user's business profile, which is why a large share of our production focuses on non-catalogue tools. We try to systematically improve the quality of our products and optimise our production processes; we feel obliged to continuously enhance them. The basic goals we set ourselves are:

continuous monitoring of the customer's requirements and expectations

adjustment of the production programme to the world market of abrasive materials so that the programme optimally meets requirements of our customer

continuous monitoring of the quality of deliveries and cooperation with suppliers so as to improve the quality of materials

ongoing improvement, among others by the implementation of plans, as well as corrective and preventive actions